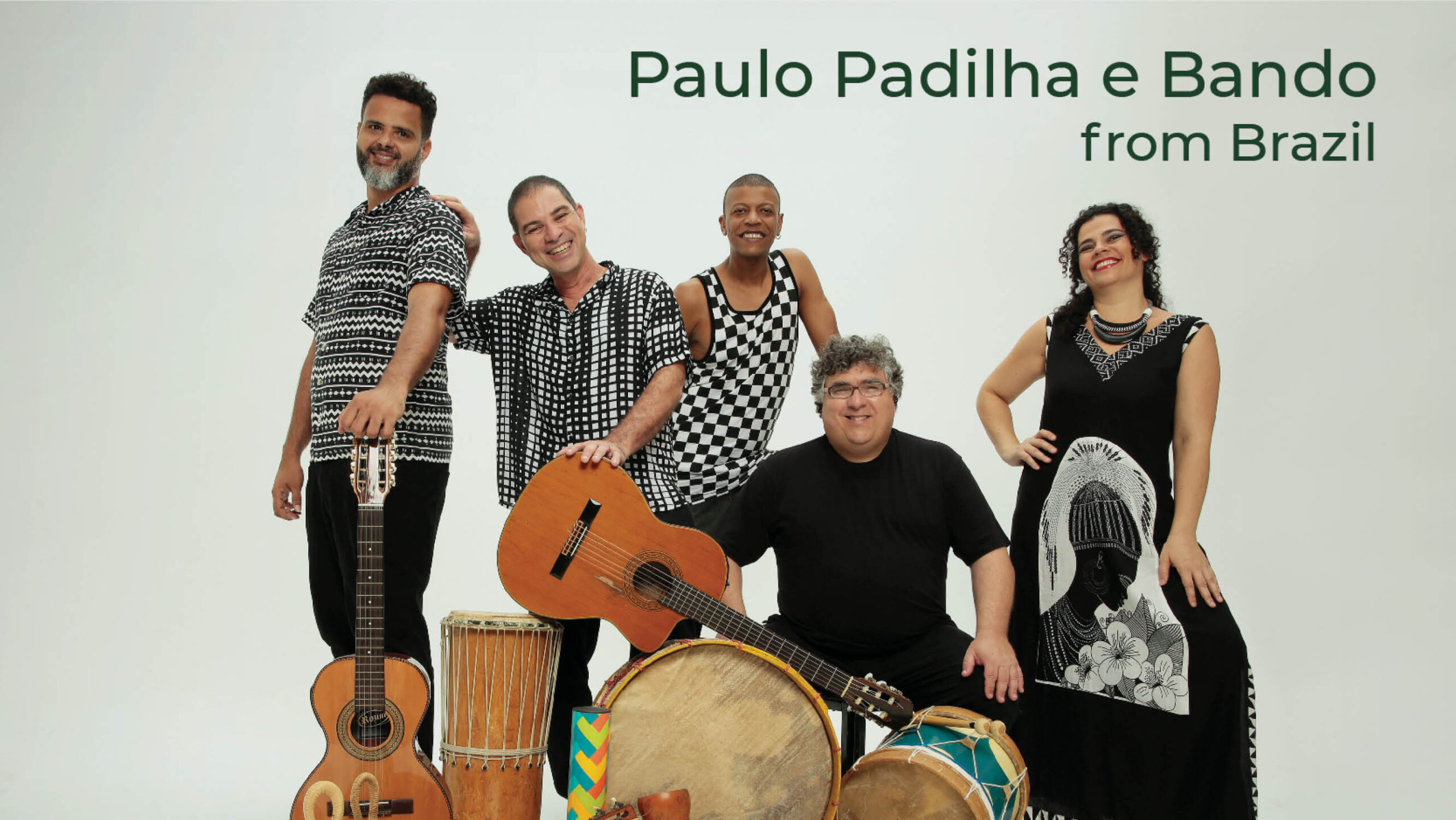 World Fest Concert: Paulo Padilha e Bando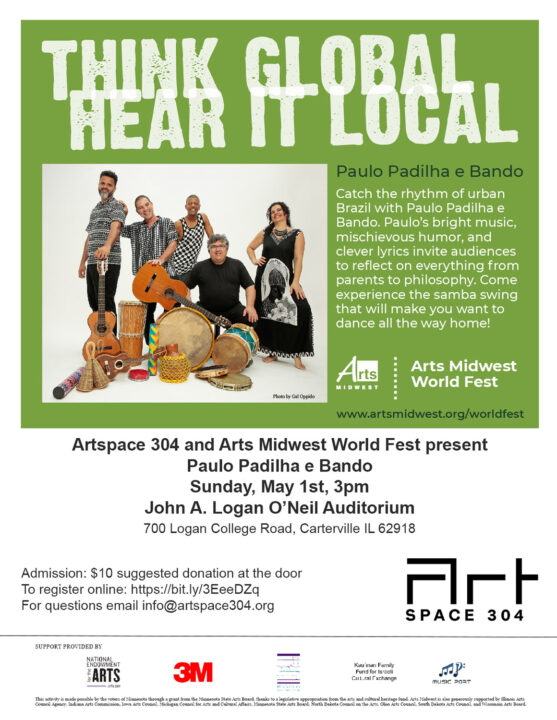 Artspace 304 and Arts Midwest World Fest present: Paulo Padilha e Bando
Sunday, May 1st at 3pm
John A Logan O'Neil Auditorium, 700 Logan College Road, Carterville IL 62918
Admission: Suggested donation $10 at the door (cash/check)
Catch the rhythm of urban Brazil with Paulo Padilha e Bando. Paulo's bright music, mischievous humor, and clever lyrics invite audiences to reflect on everything from parents to philosophy. Born in São Paulo, Padilha travels between the sounds of traditional samba and other Brazilian popular musical styles. A music teacher of more than 25 years, Padilha is a master musician and educator that specializes in rhythm and song workshops for children, teenagers, and adults.
Come experience the samba swing that will make you want to dance all the way home! This all-ages performance is free and open to the public. Suggested donation of $10 to Artspace 304 will be accepted at the door. Please register by April 30.
The Paulo Padilha e Bando Concert is part of Arts Midwest World Fest, a partnership between Artspace 304 and Arts Midwest. World Fest offers Midwestern communities an opportunity to experience music, language, and culture from across the world. Padilha is in residence from May 1-3 and will be providing workshops for students at Unity Point, Boys and Girls Club of Southern Illinois, and Carbondale Middle School.
For questions, email info@artspace304.org