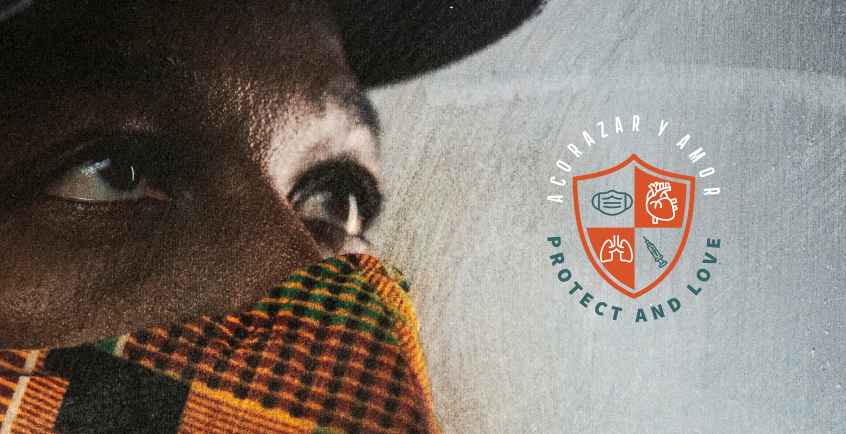 Wellness on Wheels Vaccination Clinic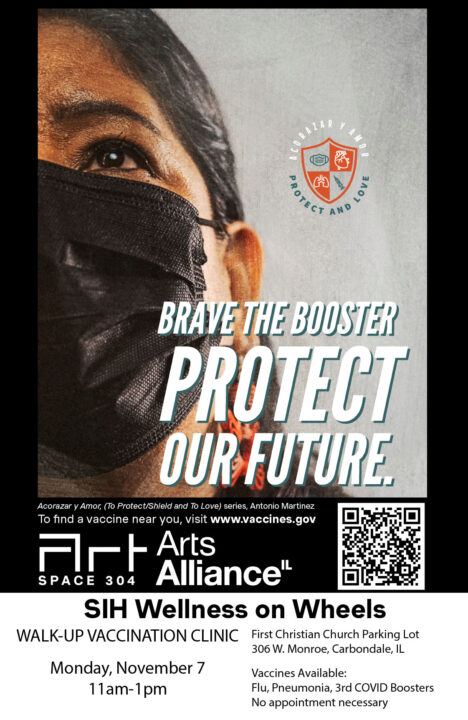 Boost your immune system before the holidays!
Artspace 304 is partnering with SIH Wellness on Wheels to host a walk-up vaccination clinic on Monday, November 7 from 11am-1pm in the parking lot of First Christian Church (306 W. Monroe). There will be 3rd COVID boosters available, as well as vaccines for the flu and pneumonia (Prevnar 20). The clinic will accept patients on a first-come, first-serve basis; no prior registration is necessary.
Thank you to Antonio Martinez for designing a regional poster campaign and to Arts Alliance Illinois for helping us raise awareness of COVID booster availability in Southern IL! We are grateful for our partners at SIH, First Christian Church, and Walmart Pharmacy for making this event possible. We'll be sharing more of Antonio's designs from his Acorazar y Amor (To Protect/Shield and To Love) series, as well as a special poster designed by Najjar Abdul-Musawwir in the coming weeks.
To find a COVID vaccine near you, visit Vaccines.gov »