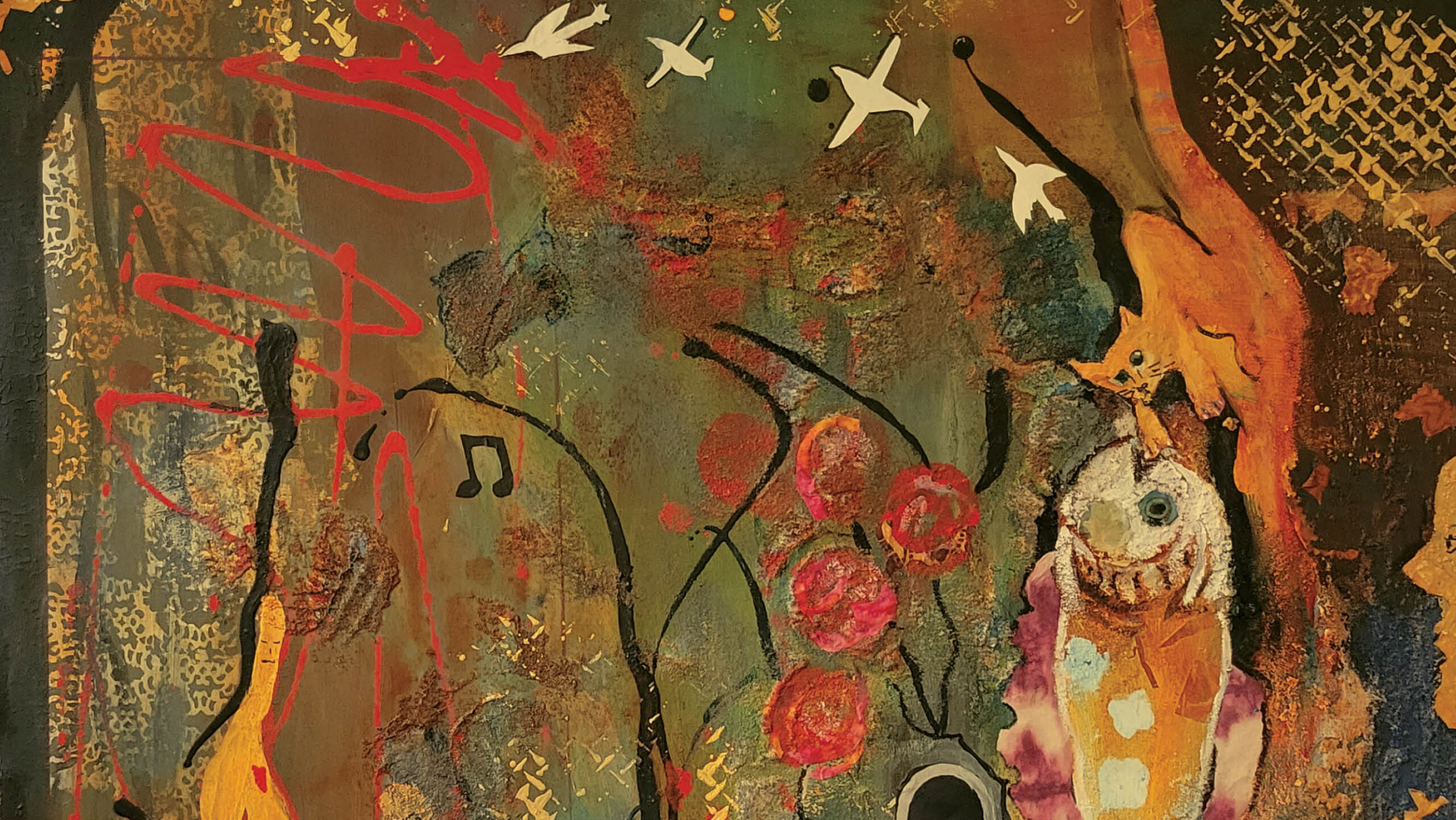 Visions by Yvonne Alderman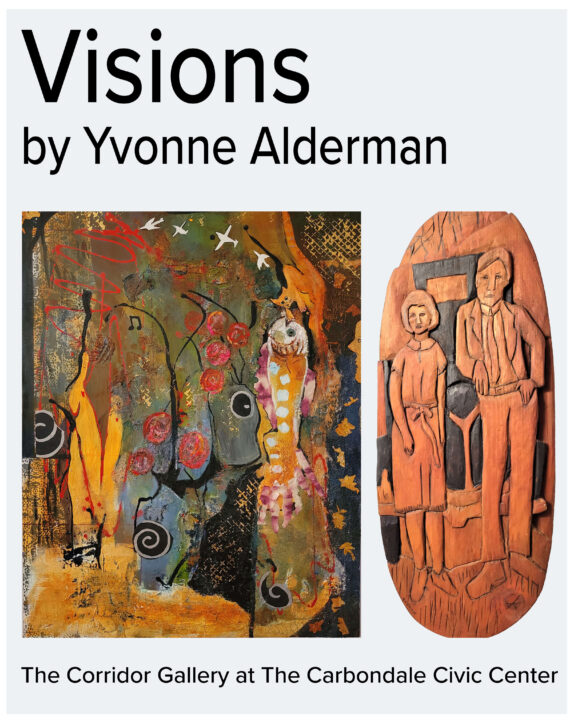 Visions showcases the art of Yvonne Alderman. The exhibition is on view at The Corridor Gallery in the Carbondale Civic Center from August 17 – October 14.
Yvonne Alderman, a former Carbondale resident, currently lives in Christiansburg, Virginia. From an early age, she showed an interest in drawing, cutting, and pasting. She went on to study Education, English Literature, and Creative Writing, while also taking art classes in a variety of mediums, including wood carving.
Her work draws from her experiences growing up on the Blue Ridge and being surrounded by women who love to cook, garden, sew, weave, paint, take photographs, tell stories, and play music. The title of the exhibition—Visions— refers to the pictures that come to mind and serve as inspiration for her practice as she drives through the mountains, washes dishes, or considers issues of politics and everyday life. Paint, paper, wood, and fiber are just a few of the elements she uses to create her mixed media pieces.
Additional wood carvings by Yvonne are featured on the Artist Showcase wall behind the reception desk at Artspace 304.