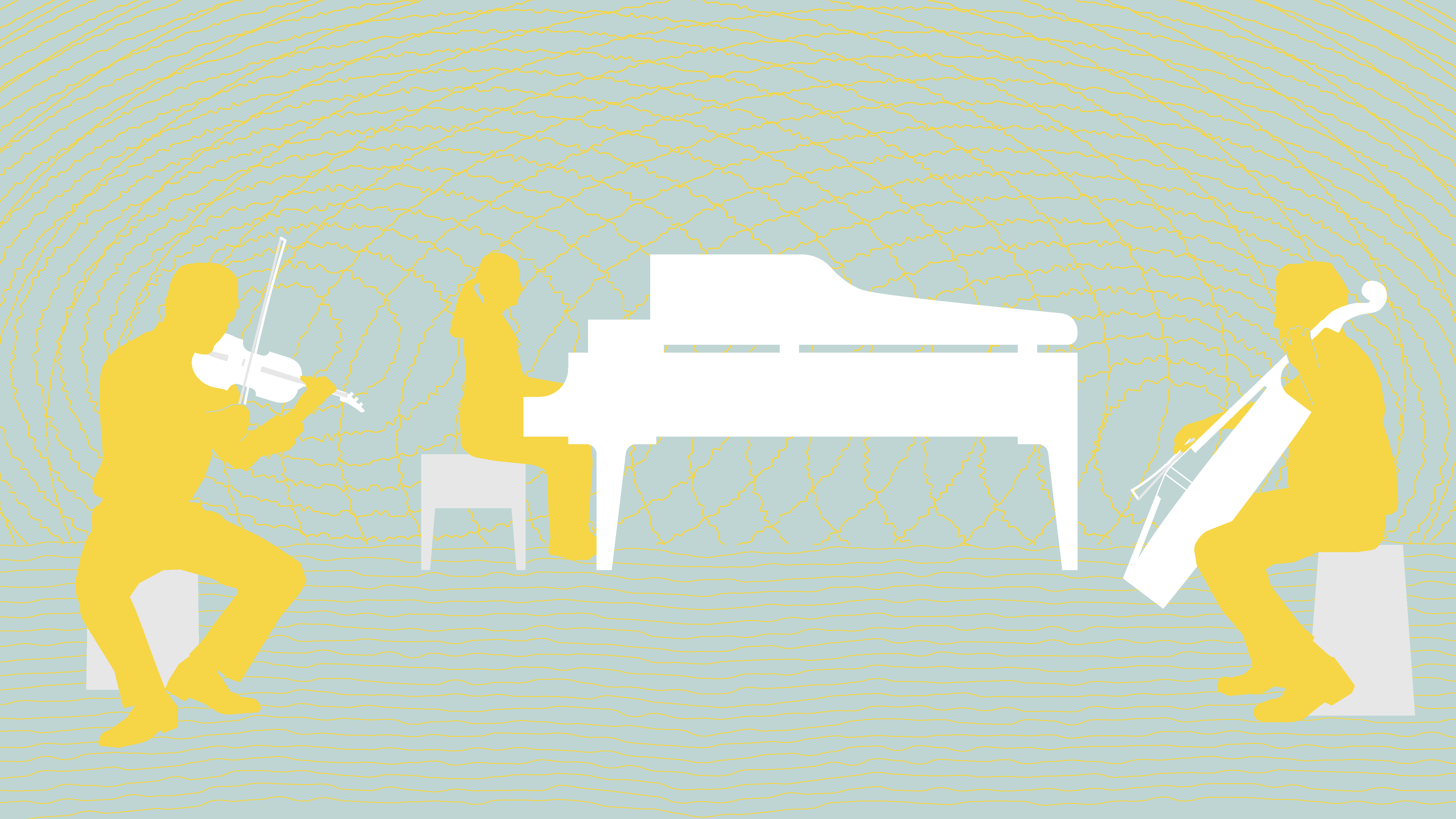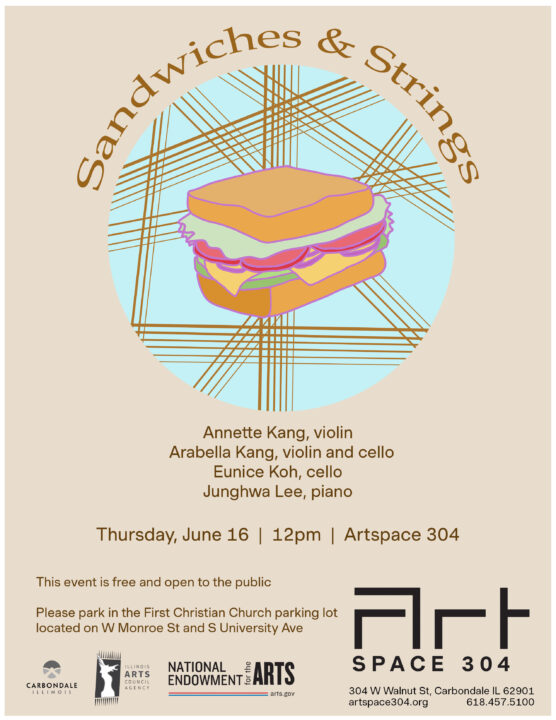 Join us at Artspace 304 for Sandwiches and Strings on Thursday, June 16 at 12pm. Local youth musicians Annette Yoonji Kang and Arabella Dah-Yeon Kang will perform a selection of violin and cello pieces, with cellist Eunice Koh and pianist Junghwa Lee. This all-ages concert is free and open to the public.
Annette started playing violin at age five and has won many awards for both violin and piano. Arabella, a young and budding cellist, violinist, and pianist, began playing violin and piano when she was five and learning cello at age nine. Both Annette and Arabella have performed with the Southern Illinois Symphony Orchestra and Southern Illinois Youth Orchestra. Eunice, an active cellist, is currently pursuing a Doctor of Musical Arts at the University of South Carolina and has performed with international orchestras as a tutti and principal cellist. Junghwa is a professional pianist and educator who has presented solo recitals in 16 countries.
Parking for all events is available at the First Christian Church parking lot, located on W. Monroe St and S. University Ave.