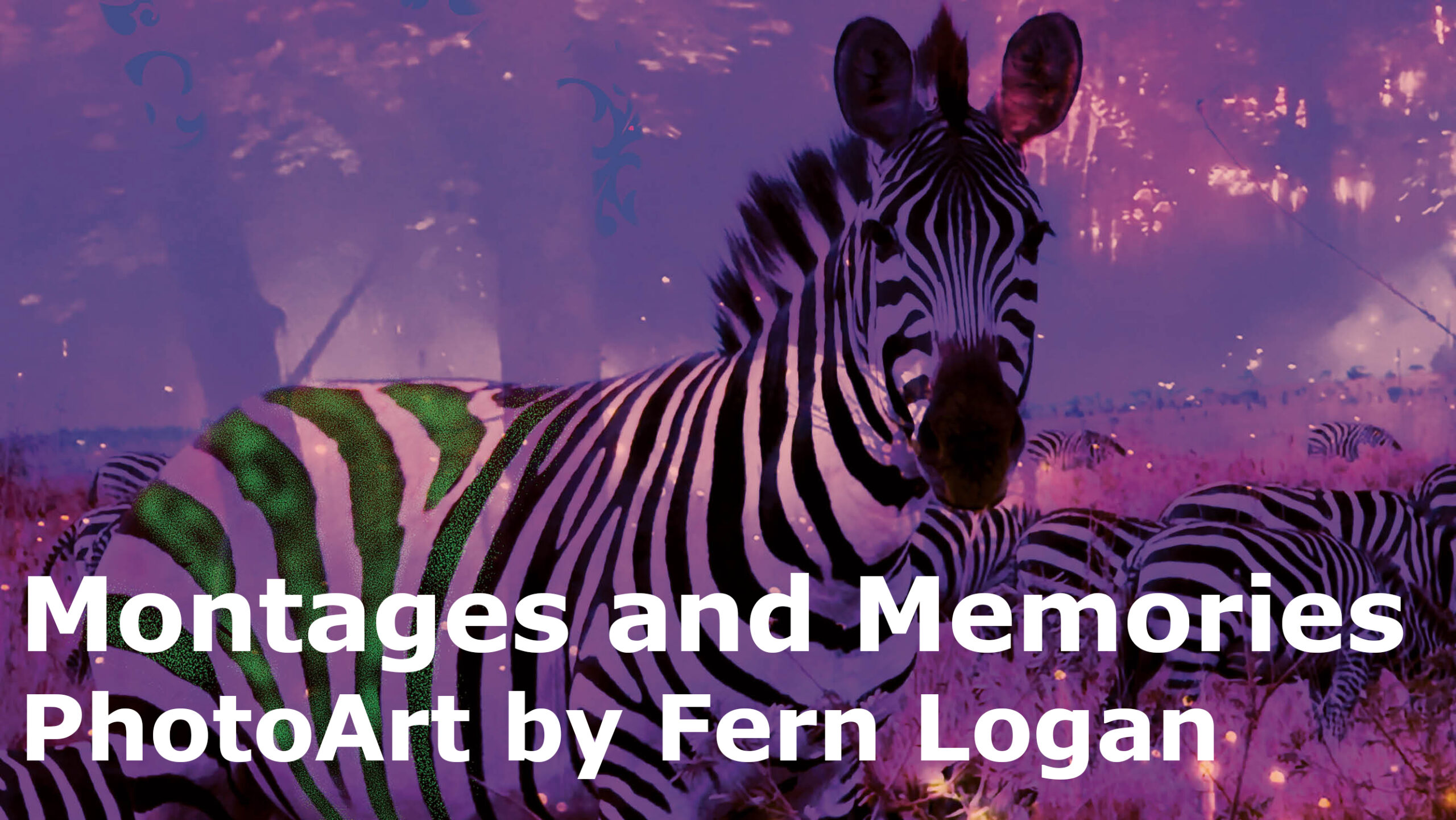 Montages and Memories: PhotoArt by Fern Logan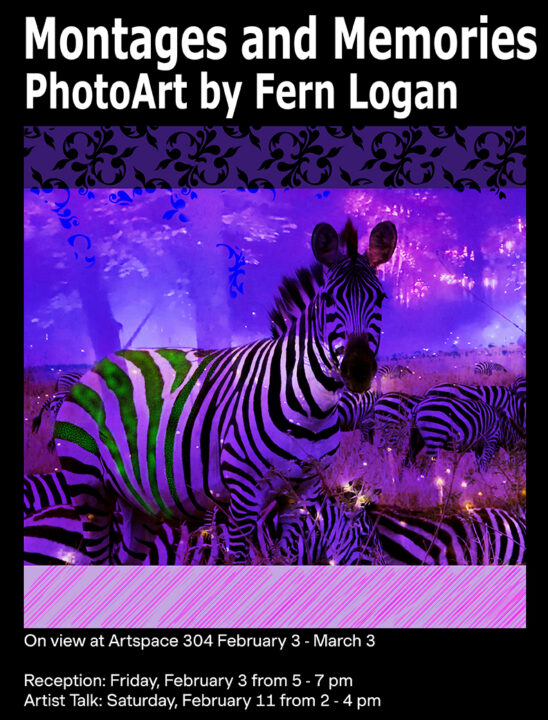 Montages and Memories by Fern Logan is on view February 3 to March 2 at Artspace 304. Join us for the reception Friday, February 3, from 5 -7 pm and for an Artist Talk in the gallery on Saturday, February 11, from 2 – 4 pm. In the exhibition, Logan joins the disciplines of analog and digital photography into what she has named, PhotoArt. Through photo montage, drawing, and digital technology, the artwork combines and creates worlds that blend fantasy and reality. Logan's work explores themes of portraits and landscapes with ethereal, internal, and spiritual imagery.
***The last day to view this exhibition has changed to March 2. Artspace 304 will be closed Friday, March 3 for a private event.
Biography:
Fern Logan's work has been shown widely since the early 1970s when she emerged as a promising photographer from Paul Caponigro's Apeiron Workshop. Her work was included in exhibitions at the Smithsonian Institution, The Studio Museum in Harlem, Kenkeleba Gallery, New York, and the groundbreaking exhibition Reflections in Black: Contemporary African American Photographers at the Brooklyn Museum. Fern Logan's artworks are included in the permanent collections of the Harlem State Office Building, the Schomburg Center for Research in Black Culture, the Bellevue Hospital Center, New York, and the Michigan Technological University. Fern Logan is Professor Emerita of Cinema & Photography at Southern Illinois University Carbondale. She also taught Photography and Graphic Design at Elmhurst College and Michigan Technological University. Her book The Artist Portrait Series, which included portraits of prominent Black artists such as Romare Bearden, Elizabeth Catlett and Jacob Lawrence was published by Southern Illinois University Press. Logan was recognized for this work with a grant from the New York State Council on the Arts. Her work with digitally manipulated imagery was honored with two Illinois Arts Council Fellowships.