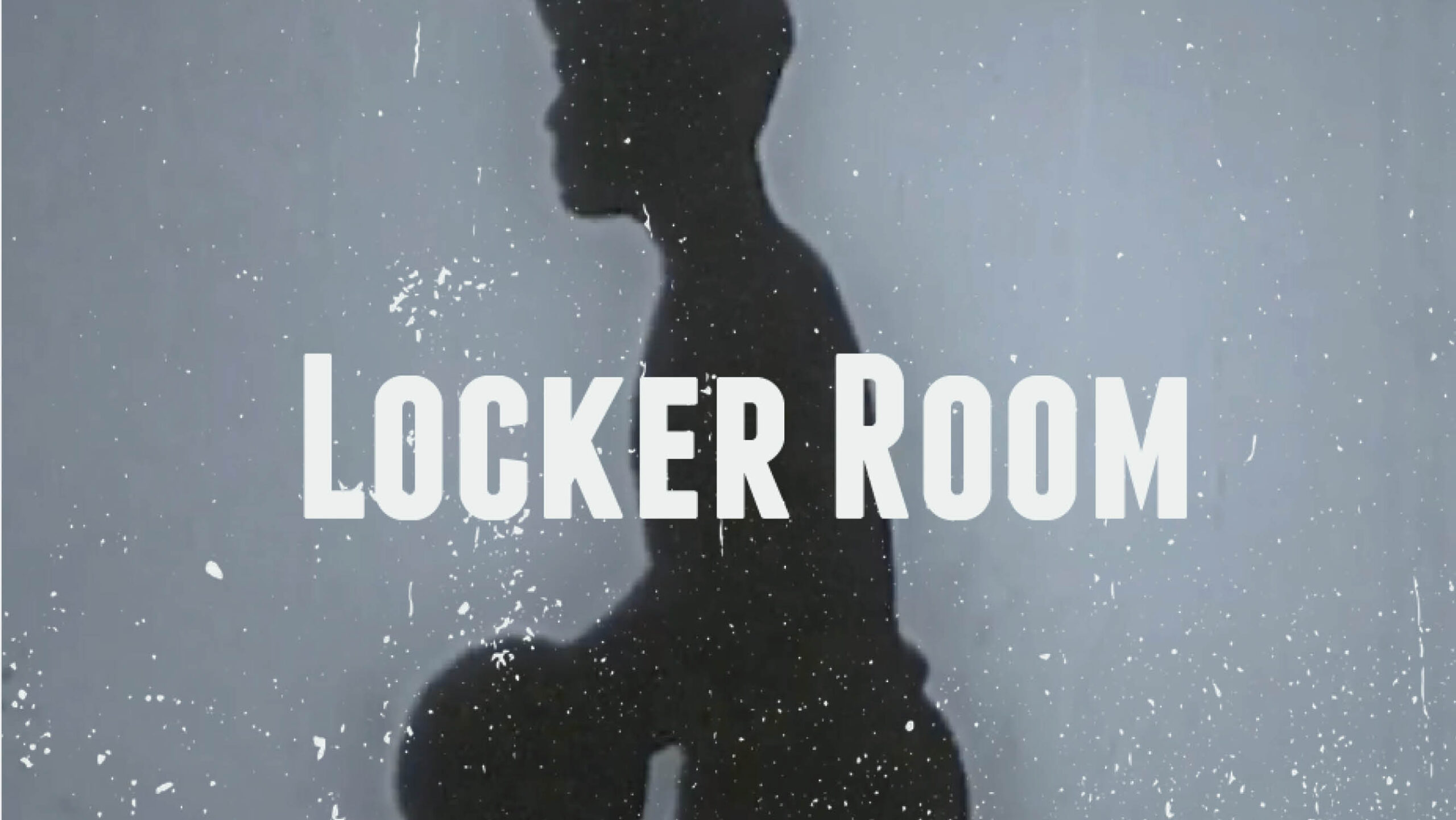 MFA Film Screening: "Locker Room" by Nick Karpinski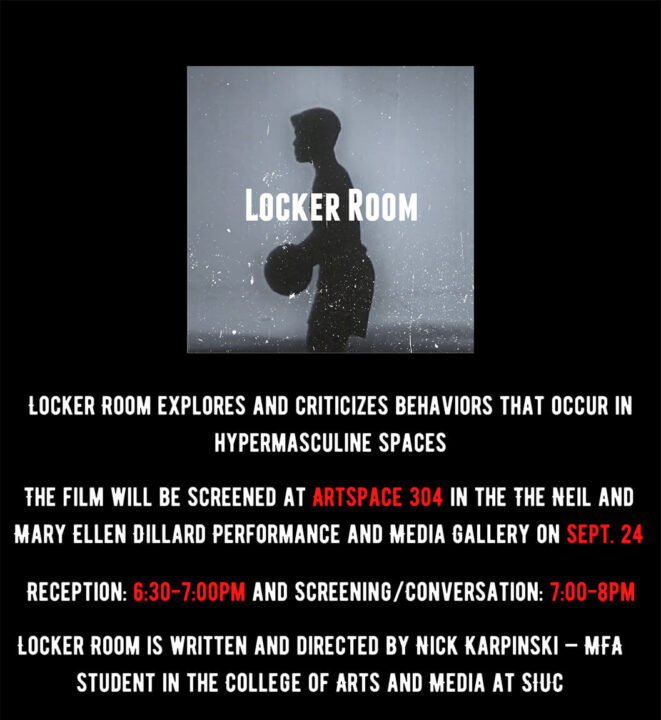 Locker Room explores and critiques behavior that occurs in hypermasculine spaces. The film sparks an ecological awareness of place by examining and reflecting on the social ideology of locker rooms. It encourages audiences to question what is expected and what is felt in the reality of a locker room.
Nick Karpinski is a scriptwriter, director, an MFA student in the College of Arts and Media at Southern Illinois University Carbondale. He is interested in media ecology and expanded media environments, both of which inform the decisions he makes in writing, film, and sound.
Locker Room was written, directed, and produced at SIUC by Nick Karpinski.
The cast and crew are as follows:
Written by Nick Karpinski
Directed by Nick Karpinski
Produced by Nick Karpinski
Cinematography by Hannah Friedman
Lighting Design by Hannah Friedman
Edited by Hannah Friedman
Music Composition by patchbaydoor
Sound Mixer: Jack Wydzierzecki
Script Supervisor: Kate Schaeflein
Cast: Walker Spaulding, Hannah Combs, Brian Beiser, Thomas Boyd