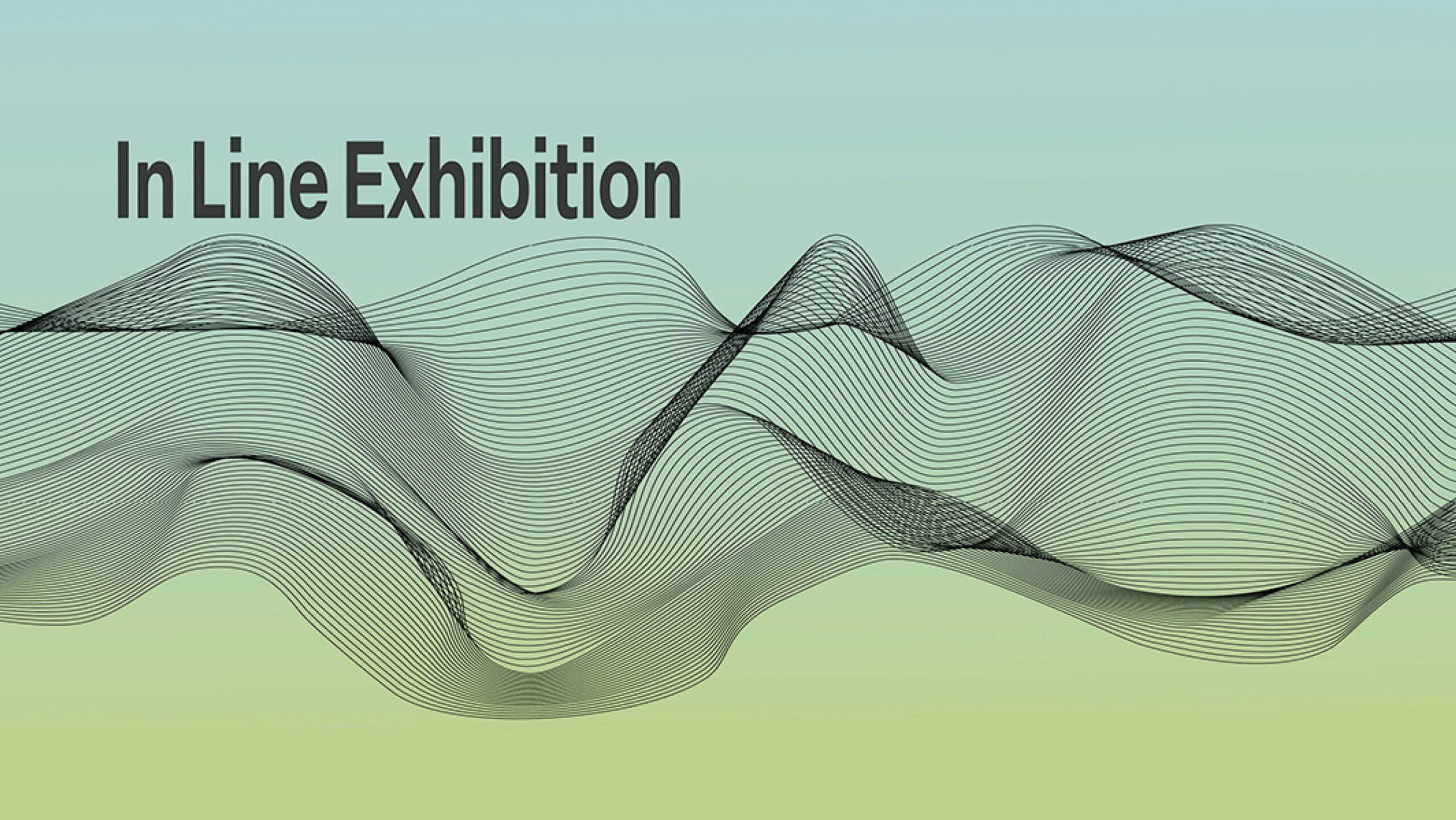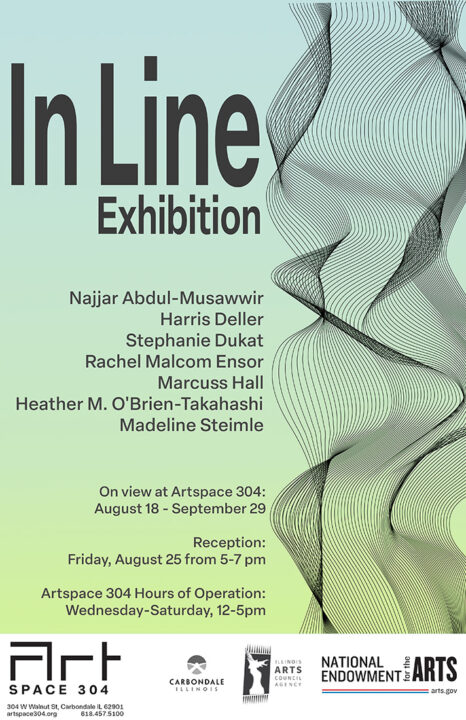 In Line is an invitational exhibition showcasing artists with a common thread running through their work. The 2D compositional element of line can be rigid, fluid, textural, create movement, and convey emotion. The types of lines that an artist uses speak to their mark making, creative process, and design sensibilities. Use of lines are shared between all art media, with compositional elements overlapping in pen and ink to oil paint to screen printing to carved and incised ceramics. The medium and way of mark making varies by each artist, but their use of line also connects them to each other.
Exhibiting artists are Najjar Abdul-Musawwir, Harris Deller, Stephanie Dukat, Rachel Malcolm Ensor, Marcuss Hall, Heather M. O'Brien-Takahashi, Madeline Stiemle
In Line is on view at Artspace 304 from August 18 – September 29 with a reception Friday, August 25 from 5-7pm. The reception is free and open to the public. For event parking, please use the First Christian Church parking lot, located on S Illinois Ave and W Monroe St.