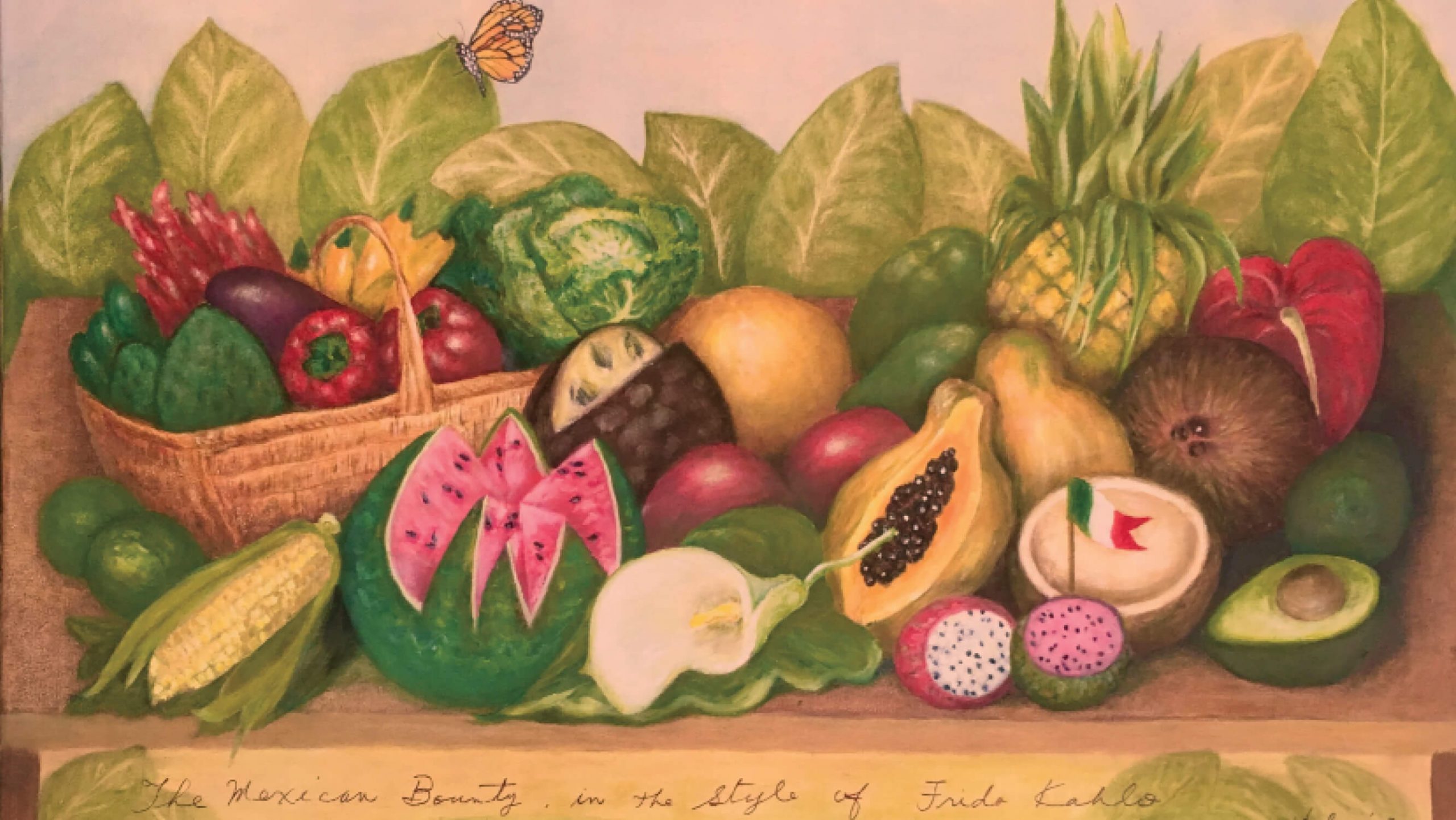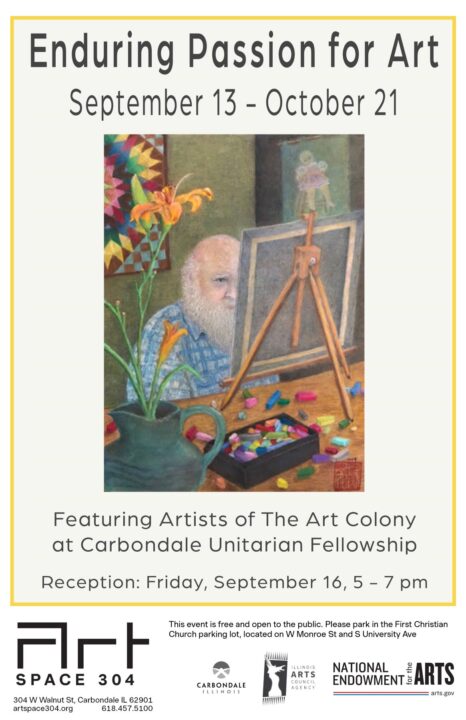 Enduring Passion for Art features a collection of pieces made by members of The Art Colony at Carbondale Unitarian Fellowship (CUF). Join us for a reception from 5-7pm on Friday, September 16.
Founded in 2013 with leadership from Joan Juul, The Art Colony is a peer-led community that meets every Thursday from 9-1. Art Colony members (currently between 70-93 years of age) are mostly self-taught, life-long students of art. During weekly sessions, the group engages in art making, supportive critiques, and lively discussion. The exhibition will include a variety of mediums, including watercolor, oil, acrylic, pastel, ceramics, collage, and fiber art.
Enduring Passion for Art showcases work from Helen Asraf, Laura Basanta, Judy Carter, Kaori Davis, Robert De Filippis, R.T. Elliott, Denny Hays, Sherry Hohman, Joan Juul, Cathy Kline, Lois May Lembcke, DeSande R, Ione Russell, MJ Smerken, and Nila Tanner.
Over the years, many local artists have participated in The Art Colony, sharing space and camaraderie. The collective philosophy and approach of creating pieces through a love for art motivates group members to have the desire and tenacity to pursue their own artistic interests. Enduring Passion for Art is the first group show of The Art Colony and will feature a sampling of work made since its inception. Many of the pieces explore themes close to the heart, including scenes from memories, landscapes, and portraits of family members.